What we're about...
Grazing table catering, celebrating Norfolk produce
Inspired by a love for local ingredients, Katie Anderson launched horkey & mardle in the spring of 2019. She has designed a range of dining packages that make any gathering extra special. From weddings or birthdays to cosy nights in, horkey & mardle creates a stunning but casual way to enjoy eating and celebrating with friends. Coupled with beautiful local floristry, the grazing tables provide a real wow factor.

Our tables are created with specially selected local produce as well as homemade treats from our own kitchen. This includes homemade quiche, rosemary roasted nuts, charcuterie, butcher's sausage rolls and pork pies, bread from local bakeries, cheese, homemade crackers, honeycomb and fresh fruit, all paired with delicious chutneys. Simply Cake Co's delicious brownies and cakes from Sponge of Holt provide the options for dessert – Katie's favourite part. Choose one of our set packages or speak to Katie to design your own bespoke graze.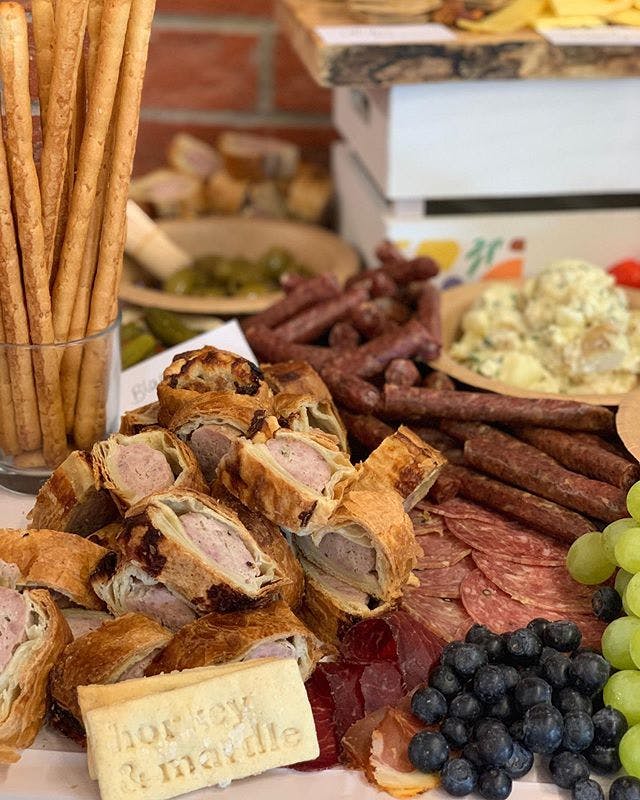 "Why horkey & mardle? Horkey is an old Norfolk word to describe the end of harvest feast enjoyed by those who worked the land. Mardle simply means to chat and gossip with your friends. Inspired by these concepts, our grazing tables are all about the pleasure of feasting and socialising - what could be better?"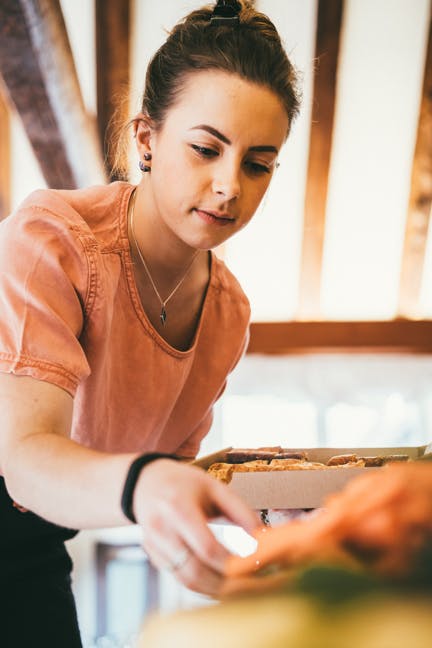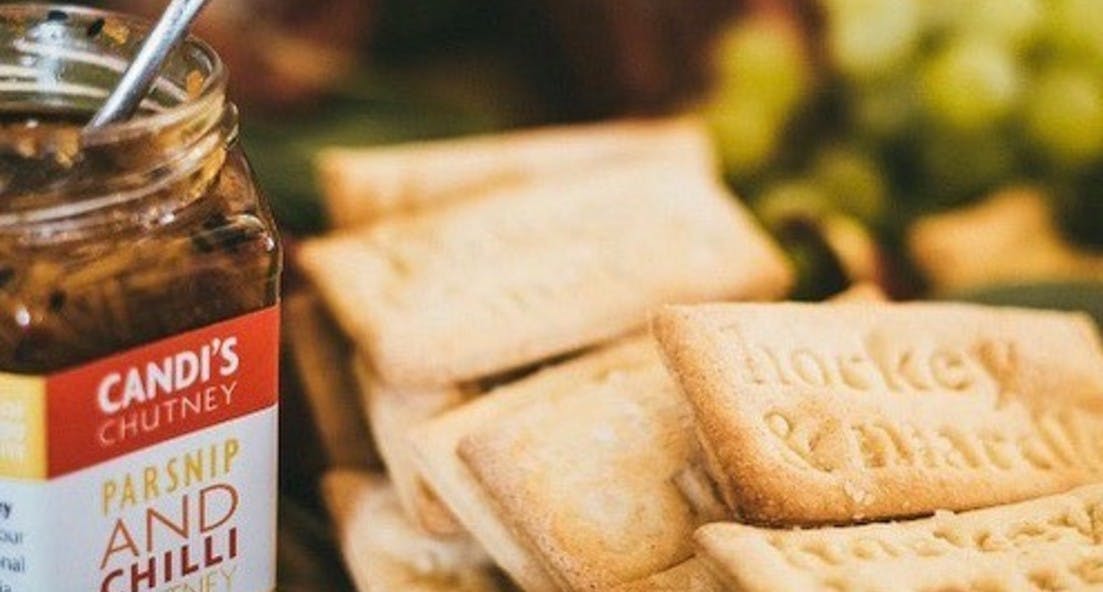 Grazing tables are a fantastic way to celebrate and enjoy food, and it's the social aspect of this that we love. People enjoy and comment on the food, interacting with each other and learning about the ingredients. This experience and spirit you just don't get with a traditional buffet. 
The ethos that drives us is the promotion and celebration of locally grown and created food and drink. Pulling together top quality Norfolk suppliers and really showing off what our county has to offer. We can't wait to show you all the treats that we've discovered, the flavours that we love, and tailor something special to your occasion.
About Katie
Katie graduated from Lincoln University in 2016 with a degree in Law and worked at a solicitor's office for a year following that. Her passion for food soon saw her give up office life, when she was given the opportunity to manage a pub & deli in King's Lynn town centre. During her time running the deli, she met many fantastic producers who inspired her enthusiasm for local food even further. Loving the flavours and spirit of Norfolk food, her idea for horkey & mardle was born.